The conservation of our region's heritage buildings has always been part of our firm's DNA. We believe in the conservation of heritage buildings for the economic, cultural and environmental benefits to communities.  The investment in heritage conservation — whether through preservation, rehabilitation, restoration or adaptive reuse —  leads to civic pride, a sense of place and architectural diversity.   RATIO has worked on a number of heritage projects that have turned into award-winning, much loved public facilities.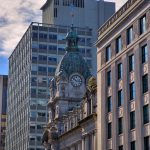 Respect for history:
Our view on heritage restoration and adaptive reuse begins with respect for the site's heritage, through thoughtful adaptive reuse of the existing structure.  An example is Sinclair Centre, where we undertook a significant renovation and adaptive reuse project. The heritage structures were preserved while creating a modern atrium space that linked them together to create the Sinclair Centre. Today, the buildings have been recognized for their heritage significance at both the federal and municipal levels and recognized through numerous architecture and design awards.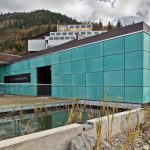 The Britannia Mine Museum on the Sea to Sky Highway on the west coast of BC had two key challenges: how to create a clear visual identity that would unify the entire facility, and pay respect to the site's heritage through adaptive reuse of the existing structure. The design solution is the result of an inventive and modern approach to the planning and development of the facility. The Britannia Mine Museum,  an award-winning project, offers inviting spaces within the museum, and reinforces the gritty materiality of the surrounding environment.
Respect for stakeholders and BC history:
Successful heritage projects are the result of collaboration often between the local community, funders, government agencies and political groups. Solutions for heritage projects need to ensure the continued relevance of the historical location as well as capture the broader socioeconomic impact it had on the lower mainland of British Columbia.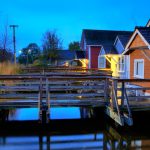 The Britannia Heritage Shipyards in Steveston, BC is a long-standing client of RATIO, and we've partnered with them for nearly two decades. It is an authentic representation of a once thriving community of canneries, boatyards, residences and stores. Every project here comes with its own unique set of challenges, but design excellence, adaptive reuse and historic preservation connect them all.
City of Richmond staff and dedicated volunteers work together to preserve and restore the shipyard and surrounding buildings as an active wooden boat centre and waterfront park. Visitors can tour the oldest shipyard buildings in British Columbia, and observe ongoing boat restoration projects as you experience a bygone time when fishing and boatbuilding were flourishing industries on the Fraser River.
Our work:
Our work in conserving some of British Columbia's heritage sites has resulted in award-winning and nationally recognized sites that connect design excellence, adaptive reuse and historic preservation. These projects are testaments to the success of heritage conservation.
See RATIO's portfolio of Heritage Redevelopment projects
Stay connected with Ratio:  Sign up for  RATIO news >  Twitter >  LinkedIn