New construction photos
The unique design of the Kanaka Creek Watershed Stewardship Centre project is taking shape. Completion is expected towards the end of this year.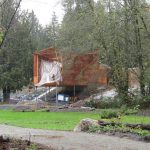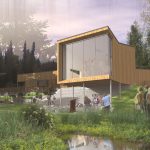 The stewardship centre, a $1.1-million project, complements the new hatchery which was built in 2013. RATIO's design  creates a campus-like setting where connectivity and circulation of the spaces are outdoors while minimizing  the building footprint and impacts of site development in this delicate watershed.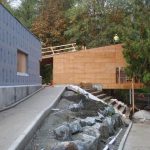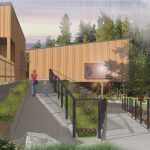 Partially funded by the local community, the Centre is designed as a replicable model for watershed stewardship, sustainability, education and grassroots engagement.
Learn more about the plans for the Kanaka Creek Watershed Stewardship Centre
Related News:
Metro Vancouver Press Release on the  Kanaka Creek Watershed Project 
Kanaka Creek Watershed to offer sustainable stewardship model
Stay connected with RATIO:  Sign up for RATIO news > LinkedIn > Twitter